Trending Searches
Recent Searches
Add Video To
Cancel
'This performance describes our season' - Conte |
310 |
'This performance describes our season' - Conte
00:52 | Omnisport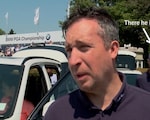 A Liverpool love affair - can Fowler find Redknapp?
0:24 | Omnisport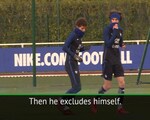 Rabiot must now face up to his 'huge mistake' Deschamps
1:01 | Omnisport
New Arsenal boss Emery excited to work with 'big talent' Ozil
0:45 | Omnisport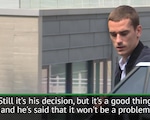 Deschamps doubts Griezmann will be distracted by transfer talk
0:25 | Omnisport
Corporate Site l Privacy l Terms l Help
© Vuclip, Inc. 2008-16. All rights reserved.